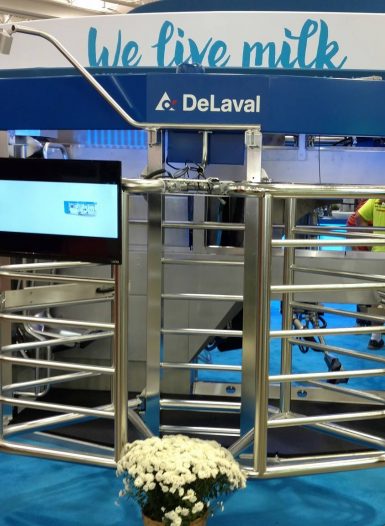 DeLaval has more than 125 years of experience in the dairy business, supporting dairy farmers in managing their farms their way.
Their Sustainable Dairy Farming initiative is contributing to the production of more quality food, for more people, with less impact on the environment.
Their Smart Farming strategy aims at influencing and shaping the future of dairy farming today. Their goal is to accelerate the transition from milking management to global farm profitability management by harnessing emerging decision tools, innovation, and automation technologies for better quality milk and profits.
DeLaval is a full-service supplier to dairy farmers. DeLaval develops, manufactures and distributes equipment and complete systems for milk production and animal husbandry. Service, sales of a wide range of accessories, knowledge sharing and consultancy are also key aspects of our operations.
For more information visit Delavals website